Getting ISO 14001 Consulting in Minnesota (MN)

Not all ISO standards are mandatory but rather an alternative to establish some systems while also bringing value to the company. Therefore, you need to consider several ones that can change the future of your organization, and we recommend you start with getting ISO 14001 certified in Minnesota.
This standard is very popular among all companies in the state due to the improvements it can bring to several systems and processes.
But how is it possible? Does it focus on a general improvement of the company? Not quite.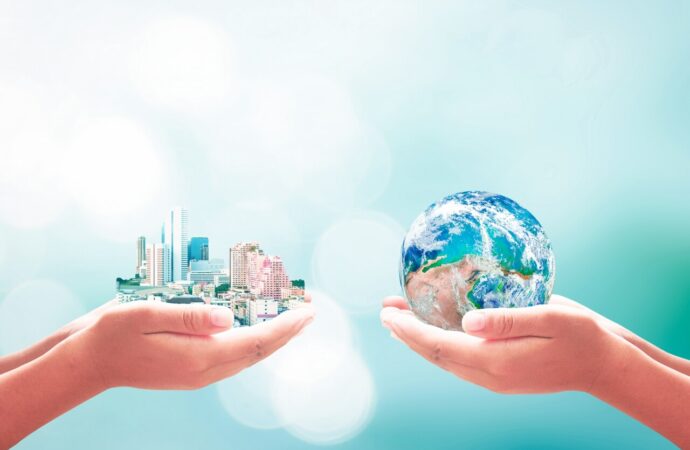 ISO 14001 is an environmental management standard that helps companies to meet environmental responsibilities and contribute to the planet. Thanks to the influence it has over other processes in the company to ensure they are environmental-friendly, organizations are able to have more control over them.
Therefore, no, ISO 14001 is not a standard to just establish measures to prevent the action of affecting negatively the environment but also to make your processes more efficient and effective.
The reason this is possible is that the guidelines and requirements established in the document for the environmental management system allow companies to reduce waste and for this, control over processes is crucial.
Now, unlike what most people believe, ISO 14001 does not provide guidelines to establish an environmental management system—although it is possible if you wish it for your company. Instead, it offers a framework that makes organizations have effective and efficient environmental measures to achieve the desired results.
For this, it covers several topics related to the environmental management system in the first place:
Context of the organization.

Leadership.

Planning.

Support.

Operation.

Performance evaluation.

Improvement.
ISO 14001 and this framework have proven to be a great addition to companies from all industries and of all sizes due to the optimal results they have shown over the years. And since it is a cost-effective way to meet environmental responsibilities along with other regulations regarding them, organizations prefer to implement it instead of dealing with every requirement separately.
Our experts at IQC The ISO Pros of Minnesota are very aware of this due to the number of companies they have helped to implement it and get certified over the last decade. If you are evaluating the idea of getting ISO 14001 certified, we can assist you during the entire process and make sure you cover all your needs and goals about it.
In this way, you will be able to obtain the desired results in no time and without spending so many resources in the process.
Who should implement ISO 14001?
---
Any company that is looking for a stable, cost-effective, efficient, and well-designed framework to meet environmental responsibilities, has more control over processes, and brings extra value and benefits its way. Organizations from all industries can implement the standard and, in our experience, they should.
Although it may seem like a way to fulfill several regulations, you can demonstrate reliability and competence by getting certified in it as well. Many benefits come with the implementation, thus, do not way any longer to start working on it.
At IQC The ISO Pros of Minnesota, we will help you regardless of your location in the state and guarantee you get certified and enjoy all the benefits while contributing to the planet.
IQC The ISO Pros of Minnesota can help you implement, train on, consult, and have your company and/or organization certified on the following ISO Certifications:
If you want to enjoy the above-listed benefits, contact IQC the ISO Pros of Minnesota, now. Our services are accessible in all of the below-mentioned cities: